Food for thought
Did you know road traffic accidents, falls, injuries, drownings, and fires are the top causes of non-illnesses-related death in Myanmar?
Insurance for every personal accident
From the small, unexpected accidents in everyday life to the ongoing threat of major accidents like traffic and fire accidents, our personal accident plan helps you start each day with confidence by protecting you financially against these unforeseen events and many more.

Enjoy Additional Benefits

Total sum assured amount will be payable in one lump sum upon insured's death or permanent disability due to accident.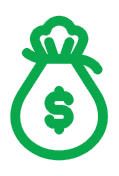 Compensation will be paid based on doctor's recommendation for injuries, hospitalisation and inability to work due to accident.